Contact Us
Dot Founder is a top-of-the-line creative digital company, dedicated to enriching digital experiences by providing innovative and ingenious solutions to small and large-scale businesses.
Social Media Marketing Services In Faisalabad
Connecting your company with potential customers is our mission and leveraging social media is a great way to get the right people talking about you and your brand. Positive engagements on social platforms can work to nurture a potential customer through the sales process, keep your brand top of mind with existing customers, and provide priceless feedback from targeted audiences. With the right partner to manage your Social Media Strategy, Social Media Marketing Services in Faisalabad can positively benefit your bottom line.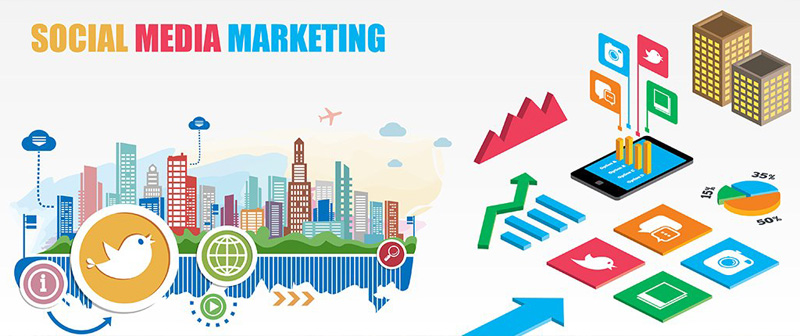 We're a Social Media Company In Faisalabad You Can Trust
You shouldn't have to wonder what your social media agency in Faisalabad is doing from week-to-week. At Dot Founder, we partner with your team to make sure your social platforms are an extension of your brand's tone and voice. At the end of the day, positioning your brand in a positive light through social media will help improve your company's goodwill, and increase your brand presence to relevant stakeholders.
Depending on your budget, we even offer the ability for you or your team to oversee every post and engagement presented by our team. This way, you are in control without having to spend the time to generate content on your own.
People want to do business with you because you help them get what they want. They don't do business with you to help you get what you want.
Social Media Marketing Faisalabad
You've heard a lot about Social Media Marketing In Faisalabad Twitter, Facebook, LinkedIn, Google Business Listing, Pinterest, and blogs. Developing a strategic social media marketing will enhance brand awareness, gain exposure to potential customers and create customer loyalty. Our Faisalabad social media marketing specialists uses local SEO, Google maps marketing, pay per click management, reputation management, content marketing, and web design to increase brand awareness.
To keep it simple, Social Media Marketing Services In Faisalabad should include the top six social media sites: Facebook, Twitter, LinkedIn, YouTube, Pinterest and Instagram. If developed properly, your business can benefit from learning new ideas to develop new products and services, engage existing customers with new product offerings, and attract new customers who are looking for what you have to offer.
The power of Best Social Media Marketing Services In Faisalabad is here to stay. It allows a "right-here-right-now" ability to connect a brand's community with the latest news, events or offers. But successful Houston social media marketing requires an ongoing effort to produce and deploy the articles, blog posts, tweets, and videos that create an effective online presence for your company.
FREQUENTLY ASKED QUESTIONS
Any company that utilizes a social media platform as a way to interact with their audience is using social media marketing. When you work with a professional marketing company such as Houston Small Business Marketing, we take over your social media marketing for you. We help you to reach broader audiences, and develop a branding image that your customers will recognize as distinctly, and uniquely you.

We plan quality posts for our clients each week to ensure they are active online and engaging with their followers. Social media offers businesses a chance to talk to their customers and answer questions for potential customers about their business.
Does social media marketing bring in new customers?
Social Media Marketing is an excellent way for businesses to expand their online visibility and grow their audience. Whenever someone is looking at a few different companies, trying to decide which one they should go with- they oftentimes will conduct a search online. If one company only has a website, and the other company has a website and they are also engaging and interacting with customers online through social media- most often the person will choose to go with the company using social media. This is because they are able to see other happy customers interacting with your company. Social Media Marketing is also an excellent way for businesses to display photos, talk about specials they are running, or services that they offer- all of which can help to bring in new customers.
At Dot Founder offer social media development, management services and Social Media Services In Faisalabad When we get a new client we build out 7 social media accounts for them, that include a branding image and name.

Once your social media accounts are developed, we manage your accounts by posting industry relevant articles; high quality customized photos; posts explaining your services and highlighting your specials; and much more. We manage interactions with your followers, replying to those with questions or comments about your company. All of this is done to expand your audience and interact with your customers and potential customers in a friendly and informative manner.