Contact Us
Dot Founder is a top-of-the-line creative digital company, dedicated to enriching digital experiences by providing innovative and ingenious solutions to small and large-scale businesses.
Website Development Services In Pakistan
Integrating a powerful website solution to your business will for sure gain you a solid place in the global market. Dot Founder, a leading website development company in Pakistan, will help you take your business to the next level. Handling huge data without affecting the speed is a feature that attracts developers and users to website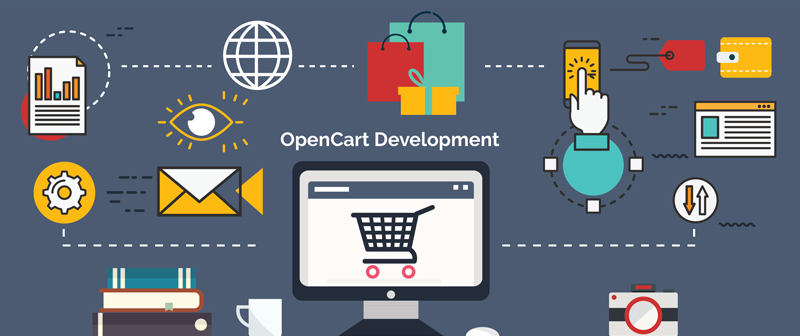 We're a Website Development Services Company In Pakistan You Can Trust
Trusted for years in the market, Website continues to deliver quality and the highest manageability. If you are looking for a solution that accommodates larger inventory, multiple payment options, multi-languages and looks stunning; OpenCart is your platform. You can personalize your site to perfection. With the right customization, nothing is difficult with OpenCart. It can also generate sales reports and has options for tax accounting and discount options. OpenCart is SEO ready and ensures your site ranks the top. Get the best ecommerce site through our professional developers.
Here are just a few of the mechanical elements that we are constantly measuring, testing, and changing:
Scalable Website Solution-Innovation Calls For Flexibility
A professional and authentic platform for retailers wanting a refined enterprise that keeps growing. OpenCart delivers a website fashioned for your needs, that draws the right customers and promotes sales.
WEBSITE DEVELOPMENT SERVICES - WEBSITE DEVELOPMENT SERVICES IN PAKISTAN
Are you looking for Professional Opencart Development Company in Faisalabad to help you build your ecommerce website? or Do you need Opencart customization services? Yes, you are at right place. we have experienced Opencart developer who can take care of your Opencart e-comerce/shopping website and web application.Our opencart designs are professional, affordable and effective. We also build every new store to be responsive which means the layout responds to whatever sized screen you are looking at the website on. Desktop, laptop, mobile or tablet, it works on them all. During the design stage you will be shown interactive visuals of your site on a range of devices so you can get a good idea of the end result very early on in the process. We also have 5 years experience of designing & marketing successful online businesses. We use this knowledge to make sure that your OpenCart website has all the functionality required to maximize sales for your business.
WHY CHOOSE DOT FOUNDER FOR WEBSITE DEVELOPMENT IN PAKISTAN?
If you are looking to keep your initial development costs down, you can choose from a large selection of premium templates, Dot Founder Team will change the colours and logo to match your brand when we build your site. Dot Founder is committed in providing High Quality and Unique OpenCart Designs for any kind of nature in style based on your budget.
Website creation and customization. Install and customize Website to build your new e-commerce or business site.
Custom theme design. We can design and code a Website for your online store, or business or simply customize an existing one.
Custom programming. Our programmers can develop Website to implement the features you need.
FREQUENTLY ASKED QUESTIONS
You may move your site to another Web hosting service at any time. Once your design has been completed.
All our websites are created with search engines in mind, and all designs are compliant with search engine guidelines. It is a good idea for your website to be re-evaluated from time to time as search engines do alter their rules and algorithms. This will ensure that your site is up to date and compliant with new rules.
No. We discuss your website requirements and price accordingly. Once you have placed your order with us, we will adhere to our quoted price.